Energy requalification of buildings and environmental sustainability
The use of polyurethane foam directly on site, Puretan, is the brainchild of Eduardo Ruggiero.
In its various forms, Puretan is manufactured on site by means of special plants, with the function of insulating and waterproofing building structures with a single product, contrary to what is currently done with traditional packages consisting of several products made in the factory and then installed on site.
Tecnopur is a company based in Naples that has carried out millions of square metres of work in various sectors, from private to industrial, from public to infrastructures, both on a national and international scale. The company is currently engaged in the promotion and development of polyurethane foam technology on site under the Puretan brand.
The company's product range includes a wide assortment of durable construction solutions aimed at energy efficient building and environmental sustainability.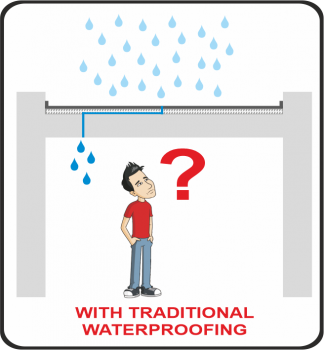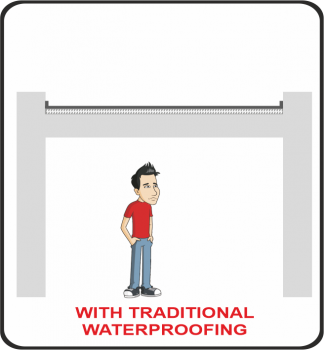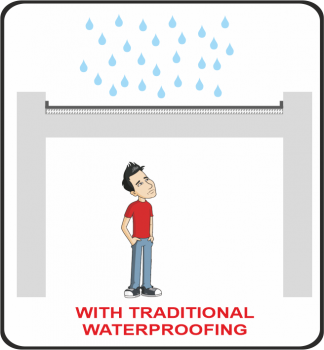 Identifying the infiltration is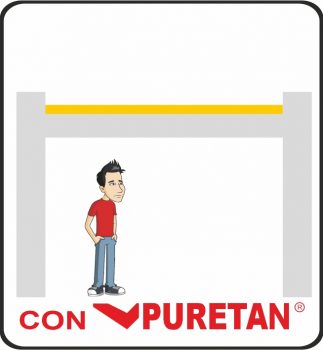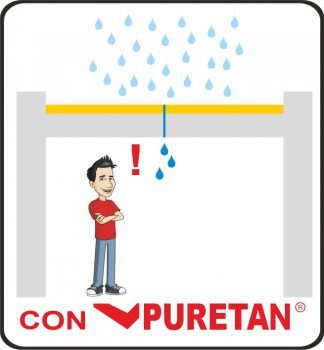 Identifying the infiltration is
From the Capodimonte Museum in Naples to the Ravello Auditorium in Salerno and the San Nicola la Strada Theatre, Tecnopur has carried out various waterproofing and thermal insulation works for numerous artistic heritage sites scattered throughout the Campania region.
Several structures, such as Uci Cinemas and Mediaworld in Casoria, have turned to the company Tecnopur of Naples for waterproofing using polyurethane.
Not only artistic heritage and shopping centres: Tecnopur is also the trusted partner for well-known companies active in the industrial field. In the gallery below, some applications with Puretan 1000 concerning the waterproofing of hydraulic works of the dam in Ethiopia and the tunnel in Zimbabwe.
In the following gallery, you can view some of the work carried out by Tecnopur for numerous sports facilities, from swimming pools to sports halls and clubs.
Tecnopur boasts the realisation of a waterproofing and thermal insulation work with Puretan 70 3 cm thick at the Auditorium of Domus Galilaeae in Tiberias, Israel.
Italcraft, Erizuccheri, Coca-Cola, Fiat Melfi are just some of the national and international companies that have turned to Tecnopur for the renovation of various industrial plants: browse the gallery to see the best works in the sector.

Via Caserta al Bravo, 184 – 80184 NAPOLI
Tel. +39 081 7383600 – Fax +39 081 7383873